JNTUH M.Tech/M.Pharm 2nd Sem Results 2018-2019 (R17, R15, R13) – Supply (1-2): Students after taking admissions into the PG (Post Graduation) courses appear for the semester examinations, for the PG course M.Tech which is 2 year course has many branches or streams like Mechanical, Civil, CSE, ECE, CAD-CAM, CS and many more. The Regular exams for Master's in Technology (M.Tech) have begun from the 26th of June and completed by 12th of July 2018 and in between the same, the supplementary exams were also held and JNTUH Results for the same would be released soon once the evaluation of the scripts is completed and marks are uploaded to the online portal.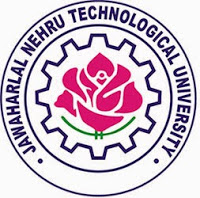 The correction of papers usually takes more than 30 days (it mainly depends on University officials which could differ), and last time for releasing the 1st sem results the University took more than 60 days of time to make it available for JNTUH M.Tech 2nd Sem Supply Results 2018, this time also we can expect this time that M.Tech & M.Pharmacy results will be released within 60 (may increase or decrease) days after the conduction of exams, for all the Regulations which includes the R17 (the latest one), R15, R13 etc. In the current semester which is the third one, the students have only project works and viva etc with no theoretical exams to be written. Please share this information or website 'All India Word' with your friends and relatives studying this course as it would help them to and sharing is caring too.
JNTUH M.Tech / M.Pharm 2nd Semester Results 2018-2019 – R17, R15, R13 Regular/Supply:
Name of the University: Jawaharlal Nehru Technological University, Hyderabad
Course and Semester: M.Tech and Pharmacy 1-2 or 2nd sem
Results Release Date for M.Tech: 16th April 2019
Results Release Date for M.Pharm: Expected in 2nd Week of April 2019
Status: Has Been Released, Available Now
Additional| JNTUH Challange Valuation | Apply for Recounting/Reval
Also Check: JNTUH M.Tech/M.Pharm 1st Sem Supplementary Results. So, stay tuned with us to get updates for JNTUH M.Tech R17 Results 2018-2019 and other Results including Supplementary, Pharmacy etc. Before or after the same, University would also declare the MCA/MBA Results also which are also the PG courses, The grading system is simple for the 2nd Semester which is similar to the last sem only as the A+ grade means the highest and in the same way, A, B+, B, C+, C etc grades are given which can also been seen as SGPA out of points 10 and internal exams marks are not displayed directly to the students. Bookmark our website to get latest updates, press CTRL+D to bookmark.
How to Check JNTUH M.Tech & Pharm 2nd Sem (1-2) Results 2018-2019:
Wait, till it's announced, we would provide the information same here on this page
Or else you could directly visit official portal where you would find 3 server links
Based on the availability, choose any one and proceed with the same
Enter the details like your Hall ticket number, date of birth (if needed) etc and captcha code
Submit the same, and wait for some moments or seconds, results are displayed on the screen, take print if needed.